11 Best Build/Buy Items In The Sims 4 Horse Ranch
In The Sims 4 Horse Ranch, you can go to the wild countryside. No matter how experienced you are with horses or if you're just playing around with them, you must build the right ranch for your horse friends. We've picked out the best build/buy things that will make your ranch the talk of the Simiverse, like horse-friendly activities and rustic stairs. Saddle up for these cute horse things.
Get ready to gallop into a world of charm and creativity as you make a safe place for your Sims and their pet horses. Get on your horse and get ready for a wild journey. Good luck, friend!
Rustic Ranch Stairs and Timber! Log Banister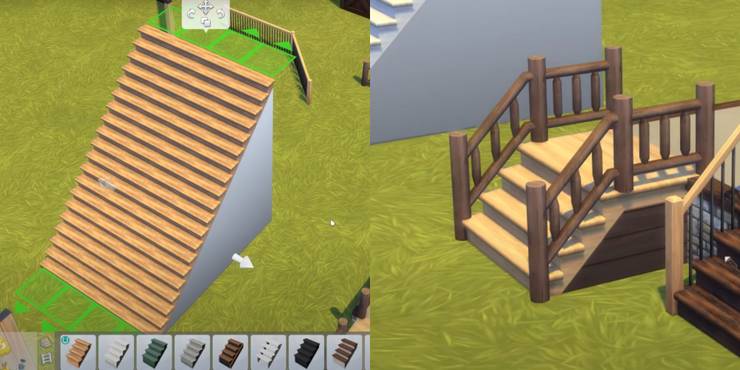 Get some real style with these stairs that look like natural wood. Whether your Sims are climbing up to their cozy loft rooms or standing on the balcony to look out over their beloved ranch, these textured stairs with 16 color choices will add the perfect touch of rugged charm.
The log staircase is the cherry on top. It comes in 12 rustic wood colors that will make your Sims feel like real cowboys, cowgirls, and cowfolk as they move around the ranch.
Cormic Pine Bunk Bed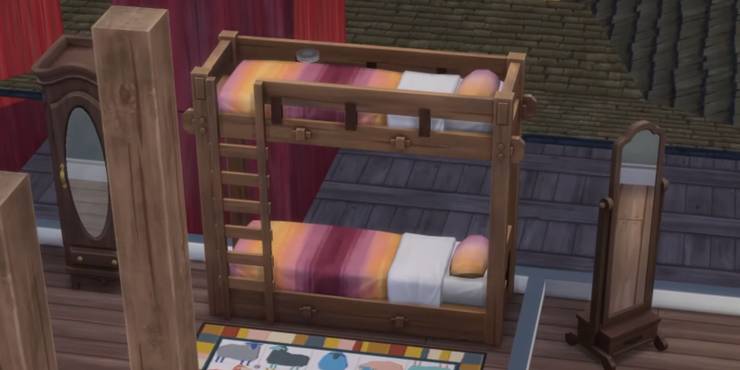 Even virtual horse lovers need a good night's sleep at the ranch. The Cormic Pine Bunk Bed saves the day with its 16 choices, which include fun colors, neutral colors, and even horse patterns for people who love those.
These bunk beds add a fun touch to the bedroom of any horse-loving Sim, whether it's for their kids or just so they can sleep together like a ranch family.
Mirrored Wardrobe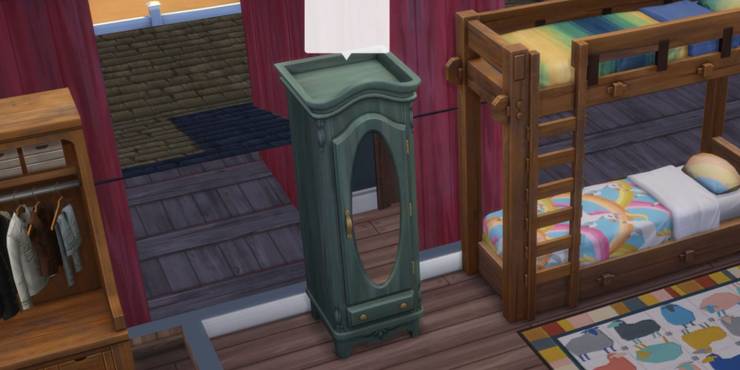 The Mirrored Wardrobe will save the day when you're short on room but still want to make a statement. This 1×1 wardrobe is great because it can be used in many different ways. The mirrored front adds a touch of sophistication, and the wood wardrobe has mostly neutral colors with a few fun ones to make things interesting.
It's a great place to store your Sims' ranch button-downs or stylish cowboy hats, and the mirror makes sure they always look their best before riding off into the sunset.
Range Rustic Counters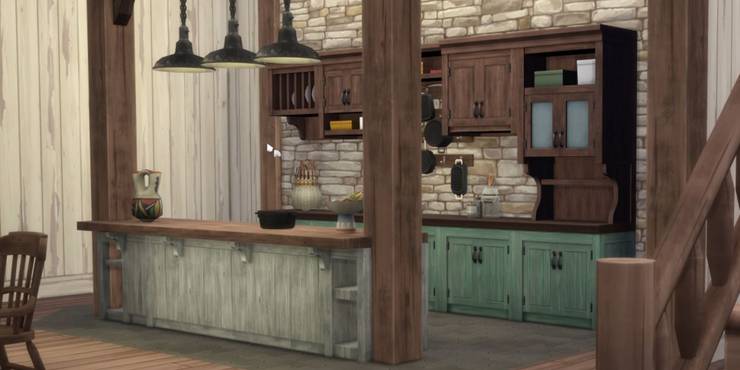 Who says you can't have a stylish ranch kitchen? Embrace the spirit of the wild with the Range Rustic Counters, which come with wood countertops and iron handles. With 12 mostly neutral colors to choose from, these counters fit right in with your country theme and give your Sim plenty of room to make their favorite meals.
The end pieces with shelves are useful because they let you show off decorations or store things you need in the kitchen. Your Sims can now cook up a storm that tastes as good as an apple pie from scratch.
Shabby Chic Stacked Plates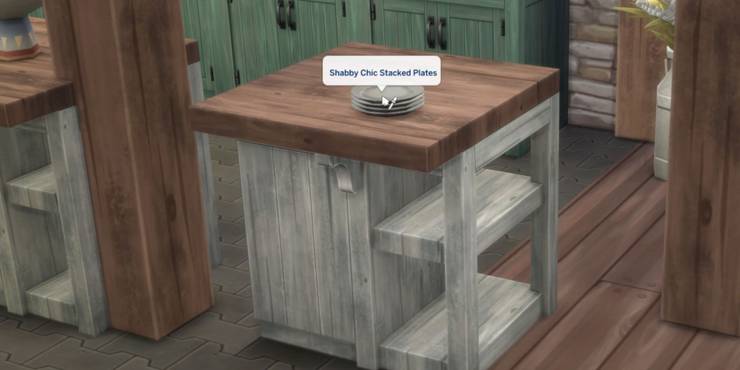 When it comes to decorating your horse land, more is always better. With these stacked shabby chic plates, you can add a touch of class to your ranch's dining room or kitchen. They make your build feel more lived-in and charming by adding cute clutter and detailed details.
What's the best? You can stack them as many times as you want, making beautiful tables that your Sims will love. Your guests at the ranch will be surprised by how much you care about the little things.
Bar Items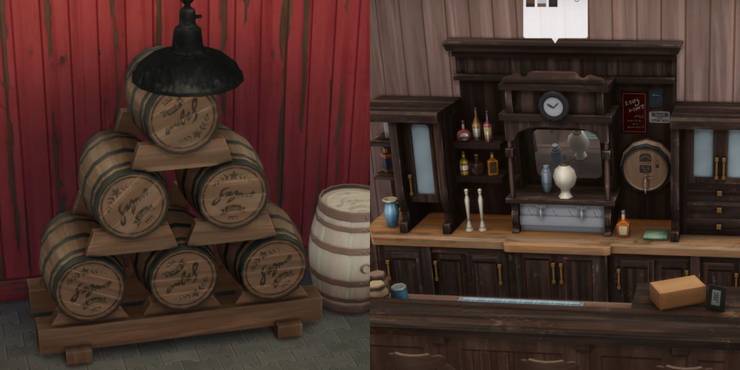 What's a horse camp without a saloon? After a long day of taking care of your virtual pets, your Sims need a place to kick back, relax, and hang out with friends. With these must-have bar things, your ranch will be the most popular place to drink in all of Simiverse.
A bar counter that stands out is an important part of any pub. It has a rustic look and is also useful. Also, decor that looks like it came straight out of an old pub is made to look like it was made from barrels of nectar. Your Sims can get together, pour themselves a drink, and talk about the exciting things they did on horses.
Riders' Glen Barn Quilt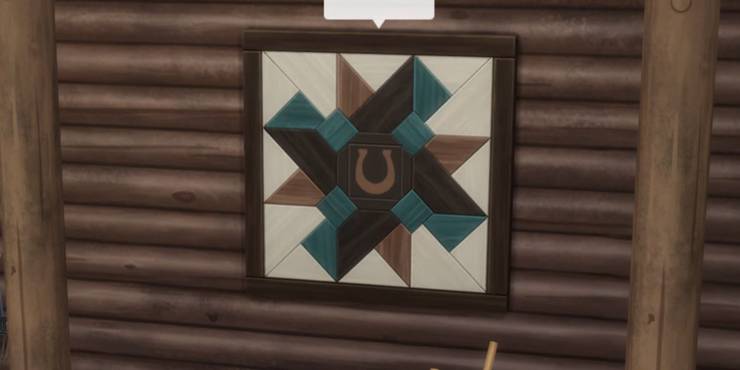 With the Riders' Glen Barn Quilt, you can feel nostalgic. This beautiful hanging quilt is framed in a way that gives it a country look. It gives your ranch a touch of warmth and history. There are ten different choices, and each one has its own story.
It's the kind of decor that makes you think of family parties, grandma's sweet cookies, the love of horses that has been passed down from generation to generation, and the simpler days of the past. Hang it with pride on the walls of your home and you'll feel the spirit of the Wild West. Isn't that something to see?
Horse Bed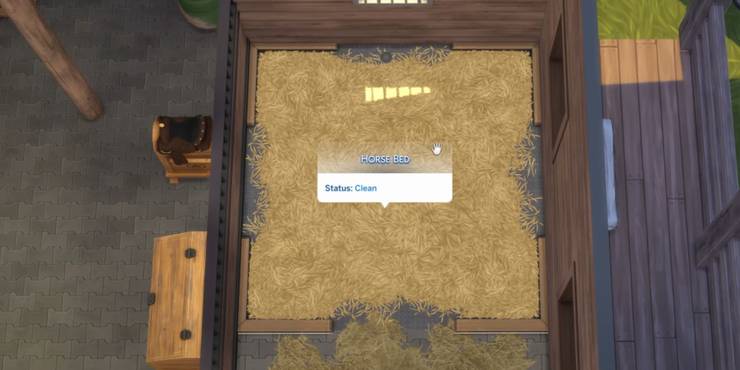 Even your horses need a good night's sleep. With this soft bed of hay, you can treat your four-legged friends to the comfort they deserve. Whether you put the horse bed inside or outside, it adds a touch of realism to your ranch and gives your horses a comfortable place to rest and recharge.
Who knew that hay could look so chic? Your Sims might take naps next to their favorite horse in Funny Shooter 2, making moments they'll remember for the rest of their lives.
Prairie Grass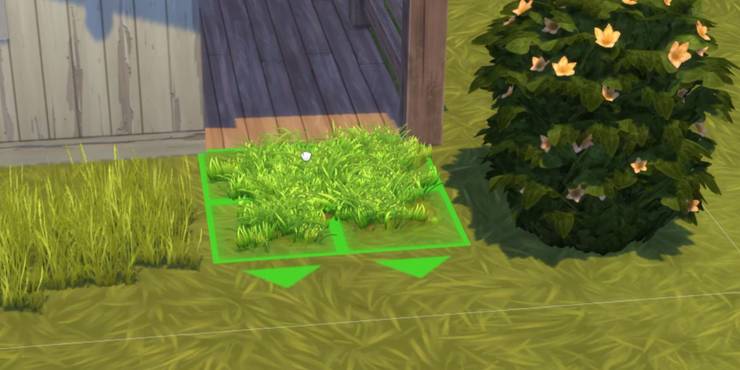 Prairie grass not only makes your ranch look more like a real ranch, but it is also useful. Your Sims can pick it to feed their animals or make juice from it.
But the chance of finding expensive collectibles hidden in the grass is what makes it really exciting. Get moving and start looking! Your Sims can now hunt for hidden gems and rare things on their own ranch, which is a lot of fun. Who knows what they might find in the green open grass fields?
New Arches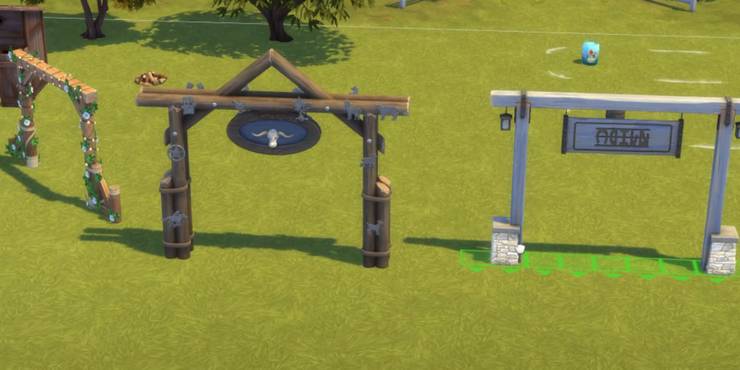 Why settle for normal when you can have something amazing? Your ranch just got a lot more beautiful and useful with these new bridges. The flowery one even lights up at night, giving your outdoor places a touch of magic and enchantment. Every night, your Sims will feel like they're in a fairy tale.
You can show off your skills as a Sim rancher by putting different metal plaques on the two arches in a classic country style. Let your Sims show off their medals to show how far they've come from being beginner horse handlers to experts. You can also snap on different pieces of wall art to the customizable arches. This lets you be creative and show off your own style. The entry to your ranch will never be the same.
Horse Activities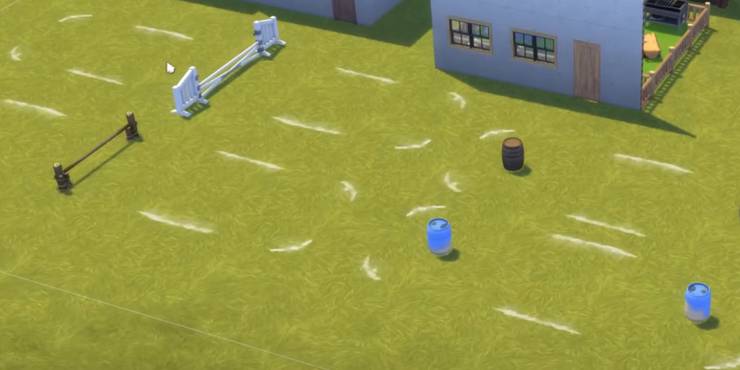 Exciting things to do with horses are what every ranch needs, and these are just what they need. You can train your horses to move quickly and accurately around the obstacles in exciting barrel racing. As your horses learn how to barrel race, you'll see their skills get better and their confidence go through the roof.
But that's not the end of the fun. Your horses' riding skills can go to a whole new level if they have jumps to practice jumping over. There are different levels of difficulty for these jumps, so you can push your horse friends to reach for the stars or make it easy for them to have some fun. Get ready to be surprised by how gracefully and determinedly your horses jump, leap, and fly through the air.