12 Best Classes In Solasta: Crown Of The Magister
In Solasta: Crown of the Magister, there are no bad classes. There are only better classes.
Solasta: Crown of the Magister is one of the best Dungeons & Dragons 5th Edition games you can buy right now. This is partly because it's the only version that's been fully released, and partly because it's so good. Jumping into Solasta, on the other hand, can be a little scary.
In Solasta, you have to make not one, not two, but four personalities. This is also before you get a real lesson. If you don't know how CRPGs work, this can be way too much for you to handle. Even making an easy choice like which class to take can cause a lot of stress. So we thought we'd help you out by putting them in order.
Fighter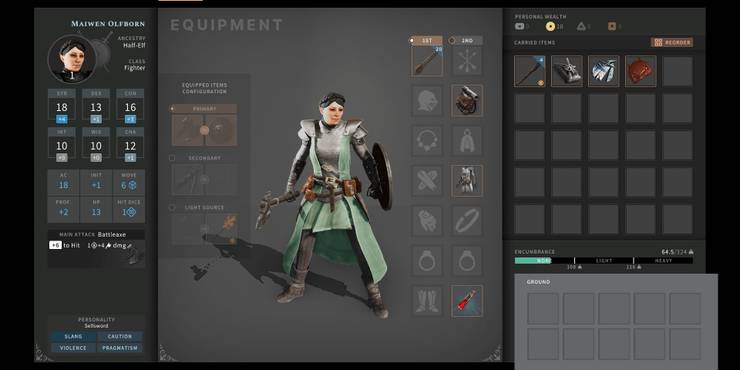 In Solasta, no class is bad in and of itself, but some classes are worse than others. In this case, the original Fighter got the short end of the stick. The Fighter brings mostly average things to the table. He isn't too hard to kill, does okay damage, and doesn't have any bad traits. But none of this yells "take me!"
The problem is that other classes do what the Fighter does, and they do it better. In fact, it's much better. The Barbarian does more damage, the Paladin is more durable (and also does more damage), and the Cleric helps the team from the front. You would be better off choosing anything else. We don't want to say they're bad, but they're not great either.
Druid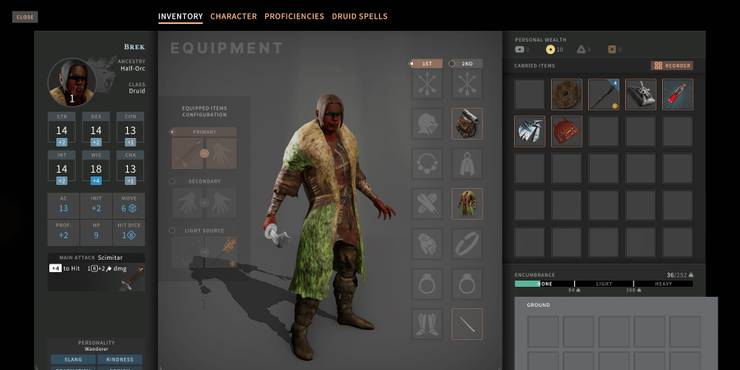 Druids are the class that can do just about anything. They can do almost anything, but everything they do is already done better somewhere else. This might sound like a criticism, and in a way, it is, but the Druid can play any part. They are just what you need to fill a spot. The thing is, there are only four slots, and your party is so small that you don't need a spot filler.
If you want to bring a druid, you should focus on the class's ability to handle large groups of people. Spells like "Entangle" and "Spike Growth" that are used early in the game can be very good at locking down places. It would be cool to have a pet and be able to change forms. The lack of power does hurt the class a little, and a Cleric is better at what a Druid does.
Barbarian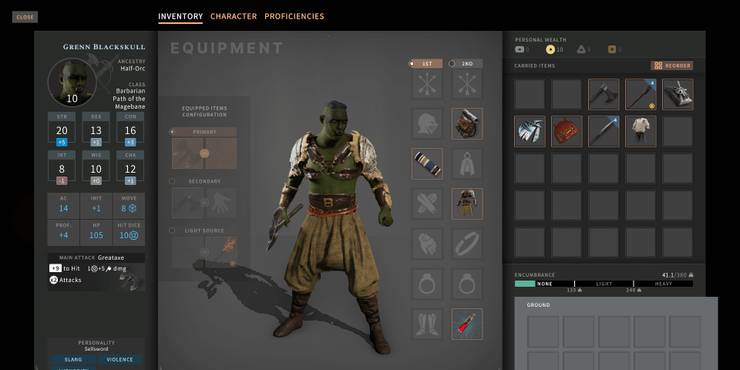 The Barbarian is a great class, but there are other classes that are better. The Barbarian is great if you want a big, angry, strong fighter. At least in the beginning, they do everything you want them to do. Unfortunately, the early game doesn't last very long, and the Barbarian does fall off.
This is partly because other classes are just better in every way, but it is also because the Barbarian focuses on HP. Having a lot of HP is only useful if you don't have the right gear and skill to avoid getting hurt at all. The Barbarian has trouble avoiding damage, so he decides to soak it up instead. At best, this is a waste of time and money. At worst, it's a dead body.
*Bard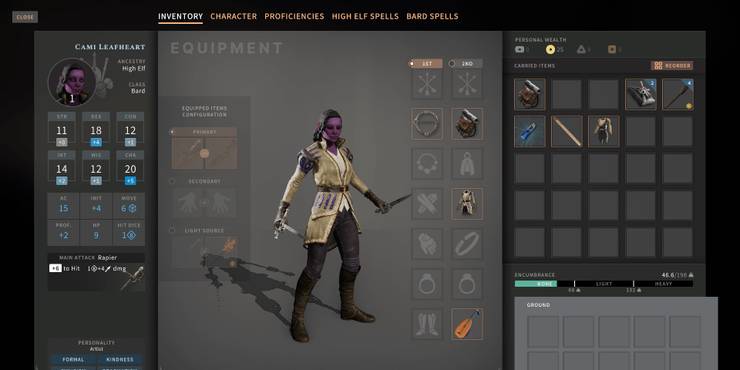 The Bard class has a lot of knowledge and dexterity, but not enough for their weapons and skills to make them the focus of your party in Solasta. They know how to cast some spells, but most of their power comes from being able to direct and change the thoughts of others. Bards use tools that aren't as strong or complicated, so this is another area where they fall short.
The Bard is great at giving help. In the same way that the Barbarian is a big, scary force to be reckoned with, the Bard is a smart person who can be just as scary. They give people around them ideas, which can be used, for example, to make a die that a creature can use to change the way an action goes. Still, you won't win or lose a fight because of this.
Rogue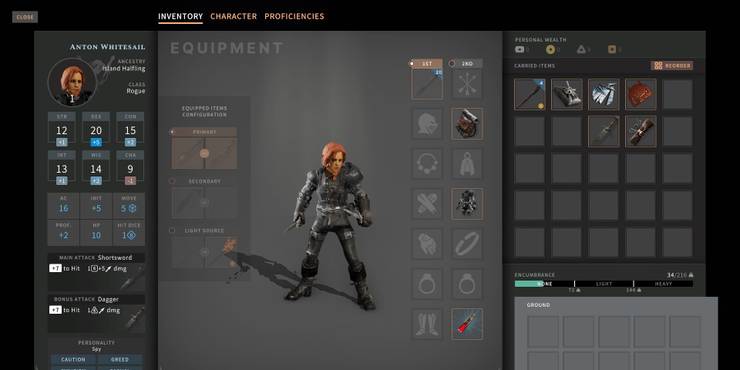 Fans of the genre will be surprised to see the Rogue so low on the list. Almost always, you have to take rogues. Their use is too good to ignore, and most teams will fall apart without one sneaking around and doing all the dirty work. In Solasta, this is not the case.
Solasta is mostly about fighting, so most of the cool useful skills the Rogue has don't get used. Still, the Rogue isn't terrible. Not at all. The Rogue can do a lot of damage with sneak attacks and a bow, and they can also move around a lot. You can't go wrong with a Rogue, but there are better options.
Warlock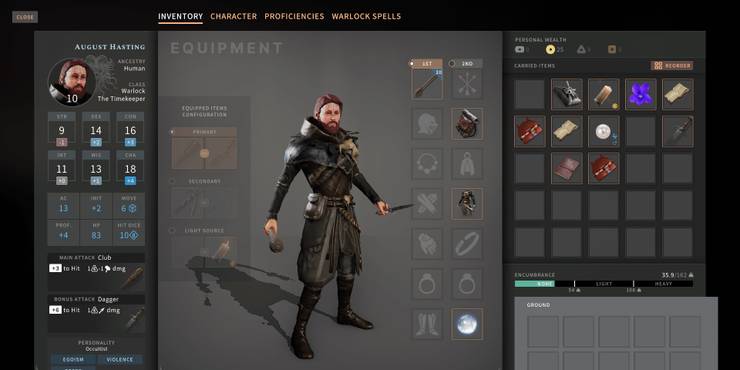 Warlocks are very strong, but they can only do certain things. When they use magic in battle, they hit at full strength, but once they've used it, they're out of energy for the rest of the fight. This means you should only use them when you need to deal critical damage, either to even the playing field or to end the fight.
Still, the fact that the Warlock can only use a small amount of magic doesn't make him or her any less important. Their skills and weapons are better than those of a Fighter or Druid, for example, because they have much more polished and honed skills.
Ranger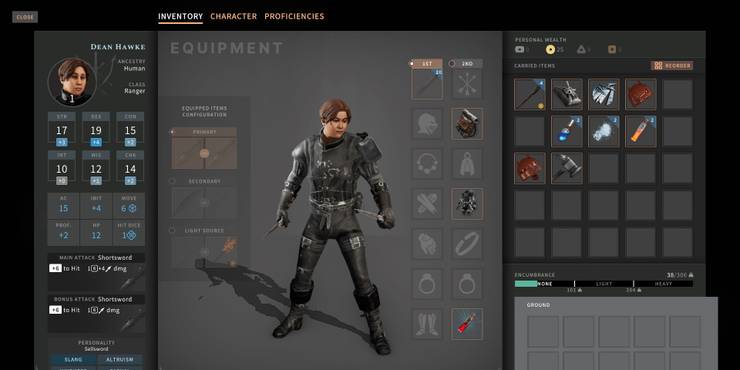 The Ranger, like the Druid, is a figure who is good at a lot of different things. They can cast magic, bring pets with them, and fight up close or from a distance. They are just great guys all around. The main difference between a Ranger and a Druid is that the Ranger can hold their own against other players.
The Ranger does great harm without any tricks and from afar. All done. When it comes to fighting skills with a long weapon, you can't do any better. Even when they are moving, they are quick, so they can move and play with kites if you need them to. It's a great class all around.
Sorcerer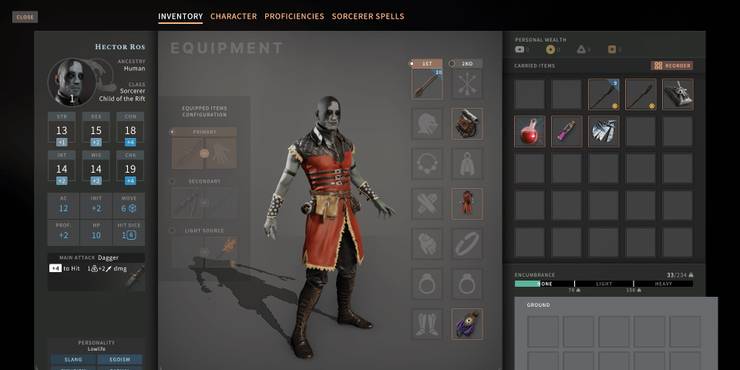 Sorcerers are like Wizards, but they don't have to go through as many hoops. Because they don't have hoops, they can do more powerful things, but they can't do as many things. To bomb, you need a Sorcerer and not much else. But they do that job very well.
There are only two arcane users in the game, and if I'm being honest, they're mostly interchangeable. The Sorcerer is for players who want to do a little more damage and don't want to deal with their opponent's Vancian magic system. Bring them and have a great time. In a sense.
Paladin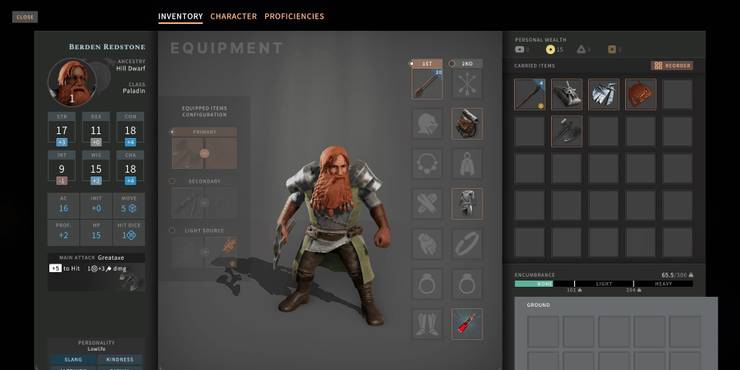 Paladins are the best class for close combat. No one else is as good as these guys. The Fighter and the Barbarian can no longer be played because of the Paladin. The Paladin does everything that those classes do, but does it so much better. The Paladin class is almost a must-take.
These guys have big bodies. In a good way. You throw them forward, and they will hold the line until the eventual heat death of the universe comes and ends time itself. With their unique skills, they can also do a shocking amount of harm. Every group needs a tank, so every group should think about getting a Paladin.
Monk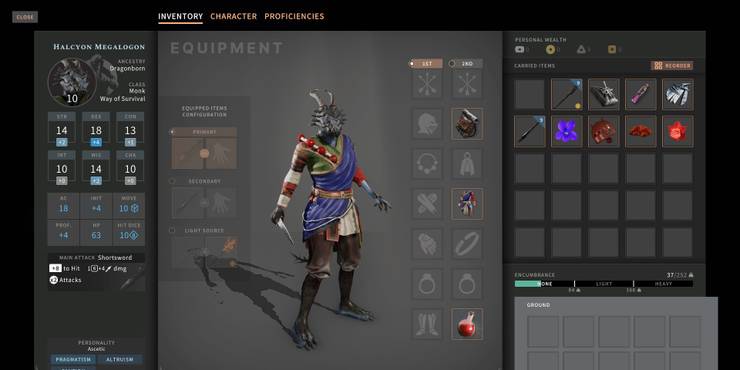 When you think of a Monk, you probably don't picture a martial artist with powerful attacks and strong hands. But that is exactly what Solasta's Monk has to give. The Monk is going to be a real powerhouse on your team. He or she is all about quick moves and agility.
Even though their swords aren't very strong, their strong hands more than make up for that. When your Monk doesn't have armor, their armor class goes up by ten based on their dexterity modifiers. This gives them built-in energy no matter how you've built them. Monks also have magical powers that are made stronger by their Insight and their ability to focus on meditation.
Wizard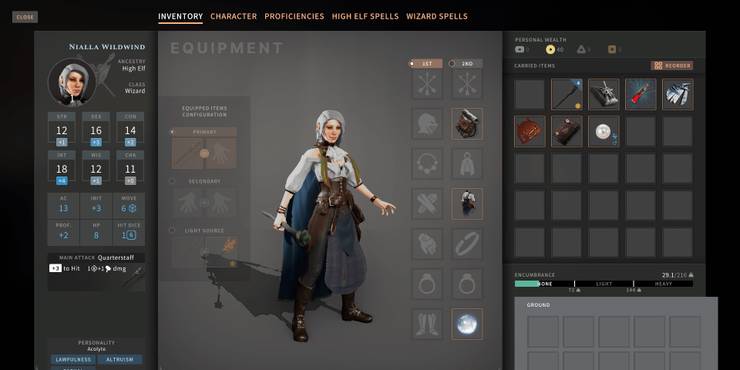 The Wizard is the best at using magical magic. Wizards take a little while to get going, much longer than, say, a Sorcerer, but once they get going, they can't be stopped. Because of how they learn and use magic, they are hard to use at first, but with time, they get better.
A Wizard can always be everything to everyone. They know how to solve every problem. They can do a huge amount of damage to a single target or an area of effect (AOE), control crowds, give buffs, and more. They can change their spells quickly, and they often act like gods on the move. You feel it if you don't take a magic user. Something is wrong with the party. That's what the Wizard does.
Cleric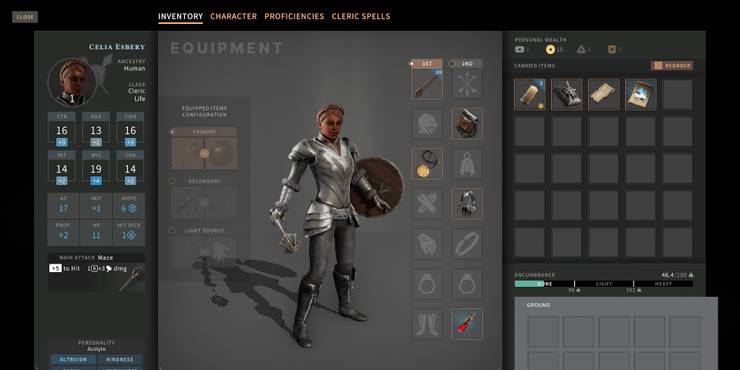 The cleric class is by far the best one in Tunnel Rush. Solasta has fewer classes than most other CRPGs, which means there aren't as many doctors to choose from. You can either choose a Druid or a Cleric. From where the Cleric is standing, you can probably tell that this is the one you want.
The Cleric is one of the best side characters in the game. They are more than able to hold the line, fight each other in a fight, use magic to help their team, and mess with the enemy. There are many characters in Solasta who can do everything, but only the Cleric can say that he or she is the best at everything. Set them up as a Cleric on the front lines of fight and back them up with a Paladin, Ranger, and Wizard, and you have a great team that can handle any situation.