9 Best Animals In Story of Seasons: A Wonderful Life
Let's take a moment to thank all your animals in Forgotten Valley, whether they give you goods or help you in your daily life.
Story of Seasons: A Wonderful Life is mostly about animals and livestock, but not all farm animals are the same. When you buy or make new animals for your farm, there are a lot of things to think about, like how much they will cost you at first, how useful they will be overall, and how much their products will sell for.
We've ranked each animal in Story of Seasons: A Wonderful Life on this list to help you decide how to fill your Barn and Coop. Animal goods are the key to getting money in the game, so make sure you're ready to win.
Your Cat
If you like cats, getting your very own cat in Year Two was probably a pleasant treat. Romana shows up and gives you a cat that was found at the Villa. You can name it and take it home right away.
Even though your cat is cute, it's not the most useful pet you could have. Even though there's no longer a real punishment for leaving the food bowl empty, having a cat means you're going through twice as much pet food, and the cat doesn't even seem to like you that much.
Ducks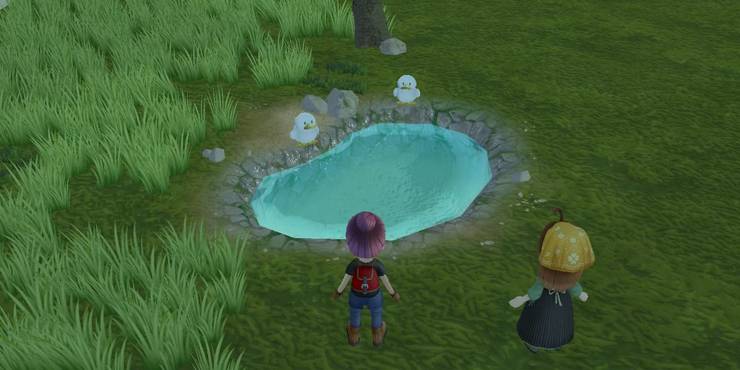 Yes, the ducks in Story of Seasons: A Wonderful Life are cute, but once they get to your farm and start laying Eggs for you, they work very much like chickens, except they cost more to buy and have a starting cost.
You can't actually get ducks until you build a pond for them in your field, which costs a lot in the beginning. The only things that keep them ahead of the cat on our list are the fact that they lay eggs and that we got them for free when we got the pond.
Your Dog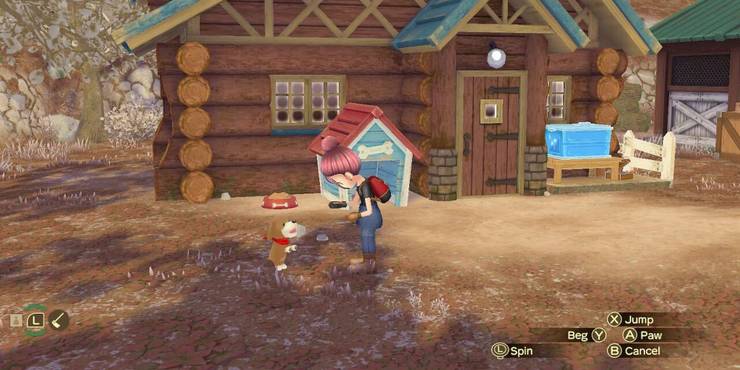 When A Wonderful Life came out for the GameCube for the first time, how you trained your dog seemed to mean a lot more than it does now. When Pui tried to steal from the farm, your dog friend would chase him away. Now, training seems like little more than a side quest.
It does take time to train your dog, but it doesn't seem to pay off much today. Spending time with the dog is good for your relationship, but ours was pretty easy to forget about when we weren't training it.
Chickens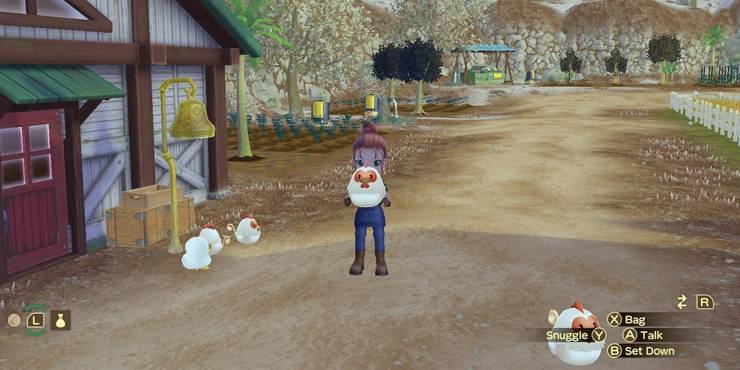 You'll need Eggs a lot in Story of Seasons: A Wonderful Life, whether it's for meals you're making at home, requests on the Bulletin Board, or just as gifts for the people in town. And before you spend money on the Pond to get ducks, your best bet is to get chickens.
The Coop is where your chickens and ducks live. They are separate from your cows, but they are just as important to your early-game operations. If you have at least one male and one female chicken, you might also get fertilized eggs. Like unfertilized eggs, you can hatch fertilized eggs to make a new baby bird or use them in recipes.
Brown Cows And Marble Cows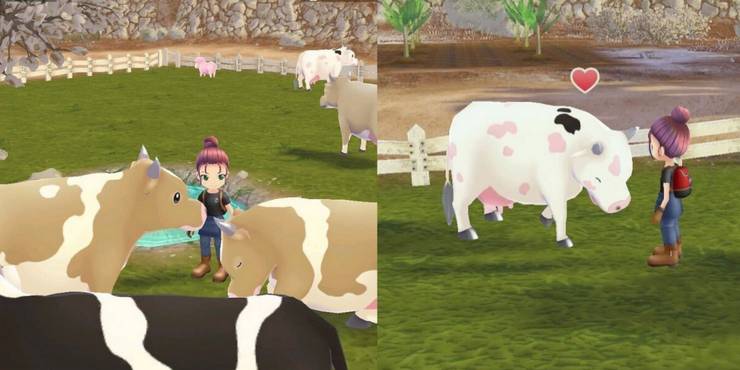 Before you pay the ridiculously high start-up cost for the Processing Room, you'll probably be able to tell a lot of difference between your Marble and Brown Cows. After all, the Ledger does say that the milk from one cow is for cheese and the milk from the other cow is for butter.
But when you have the Processing Room, you won't notice much of a change. You can use any milk in either machine, but Marble Milk makes better cheese and Brown Milk makes better butter. Even if you use the "wrong" milk, you will still get a product. However, it will sell for 25g less per unit than the product made from the "right" milk.
Normal Cows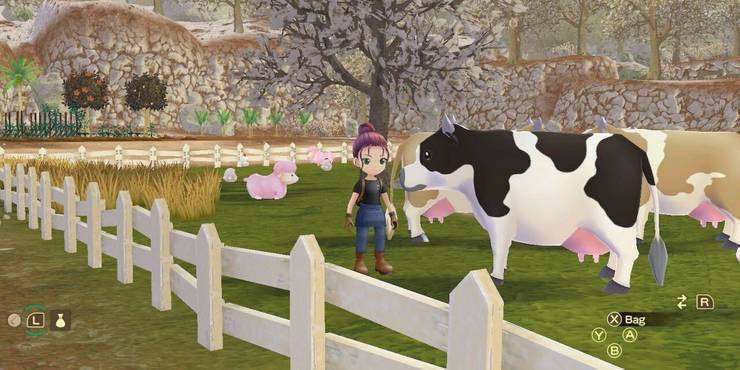 Normal Cows are stable on their own, and Takakura gives you one for free at the beginning of the game to help you learn how to run a farm. Since it's early in Snow Rider 3D, you'll probably pay a lot of attention to this cow, so you'll get good items almost right away.
This early start with your Normal Cow is a great way to get the Wonder for becoming best friends with an animal, since you'll have the most time to cuddle, brush, feed, and talk to this cow. You'll soon be getting milk from that girl that is as good as S-Star.
Your Horse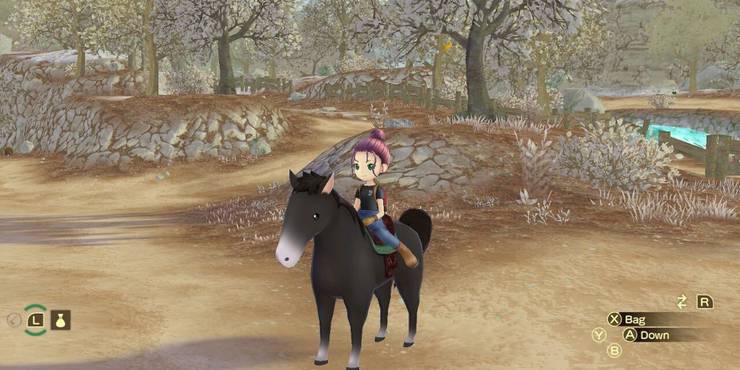 When you first start playing Story of Seasons: A Wonderful Life, you can only move around on foot for the whole first season. This is so you can get a feel for the game before it gets too hard. But when Takakura comes to give you a horse in the first Summer, things change for the better.
Since the horse goes much faster than your farmer ever does on foot, the horse is the best way to get around in Forgotten Valley. With so much going on every day and so many nice people to go see, you'll want all the speed you can get, which you can get by taking your horse.
Goats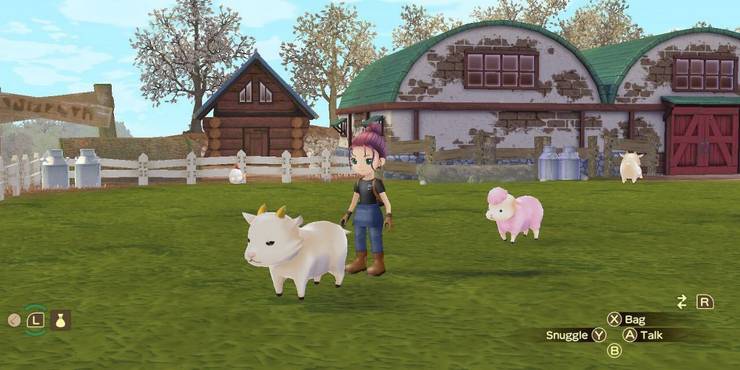 If you had asked us to rank the animals in Story of Seasons: A Wonderful Life, When the first game came out on GameCube 20 years ago, the goat would have been much lower on our list. In the first game, goats were expensive, there were not many of them, and they stopped giving milk after a year.
Even though they still stop making things after the same amount of time, you can now sell your animals. This is a big change from the first game. Back then, the only way to get rid of an animal you no longer wanted or needed was to let it die on purpose. Now, you'll at least get half of your money back to put toward your next goat.
Star Cows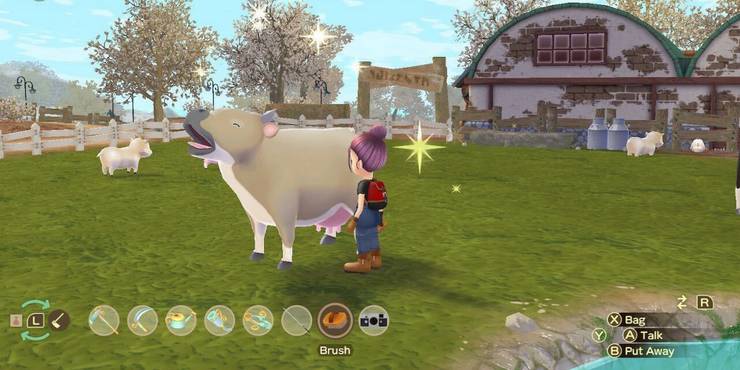 Even though Star Cows are the most expensive livestock you can buy in Story of Seasons: A Wonderful Life, Star Milk from them goes for so much as a raw product that you'll never need to spend time processing it in the Processing Room (in fact, you'll lose money on Star Milks if you do).
A cow costs 50,000g, which is a lot, so it might be a while before you can add one of these unique cows to your Barn. Once they're there, though, they need the same care as the rest of your cows and give you a high-profit item that helps you quickly make up the cost of getting them there.